28.08.2023

EUPeace Governing Board and Steering Committee convene at the University of Limoges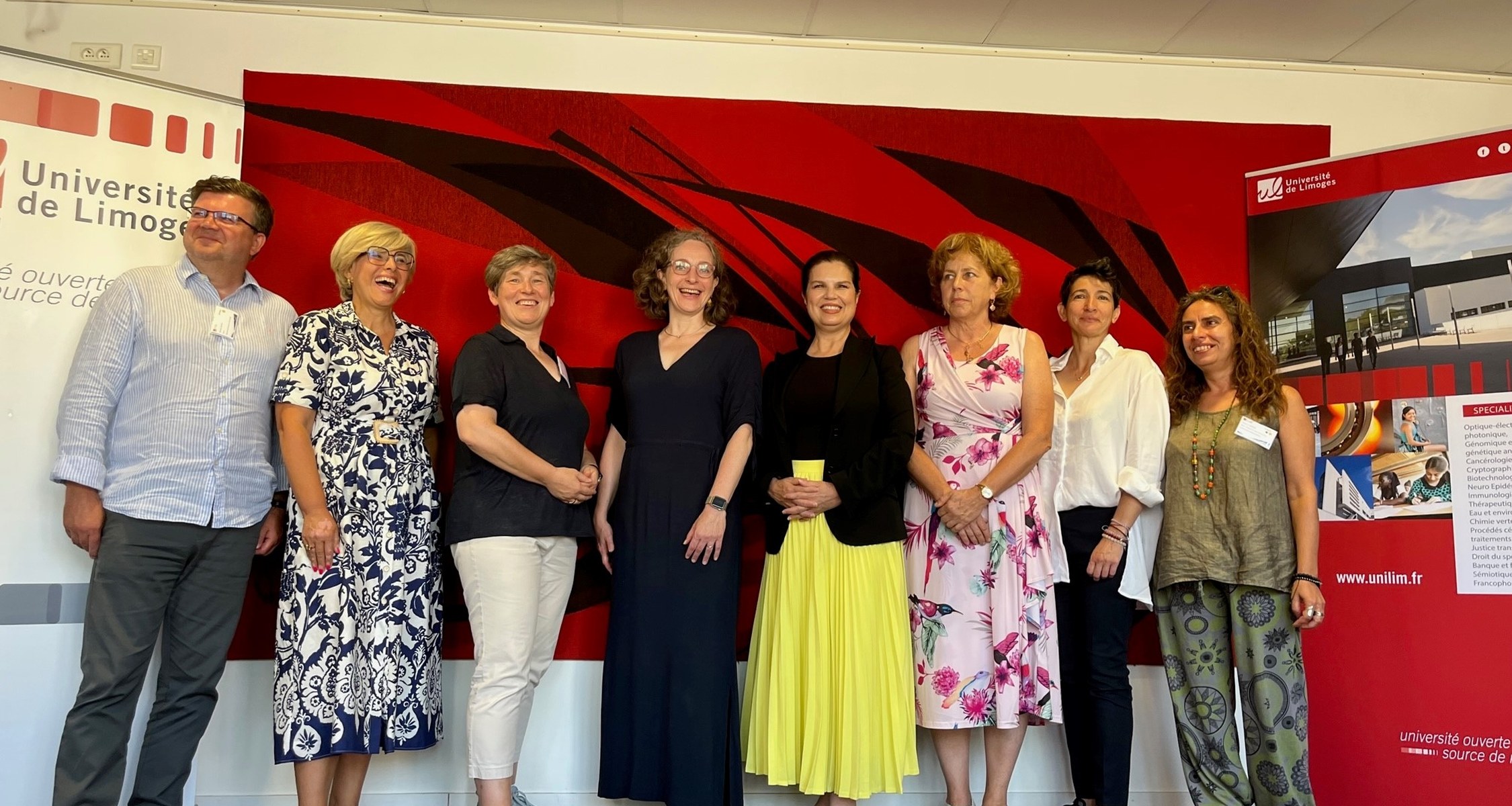 During August 21-22, the leading representatives of EUPeace met at the University of Limoges, France. This first meeting after the European Commission granted ERASMUS+ funding to the EUPeace Alliance in July, marks the beginning of our Alliance entering into a new phase of project-related activities and initiatives.
After a warm welcome by Prof. Isabelle Klock-Fontanille, President of the University of Limoges, all members dove into two days of intensive work sessions.
During the two-day meeting, the representatives of the EUPeace member institutions got together to discuss and plan the next steps of the Alliance, and develop strategies for a strong and long lasting cooperation. Possible challenges were discussed and analyzed among the Steering Committee (Chair: Julia Volz, JLU) and Governing Board (Chair: Evelyn Korn, UMR), and valuable insight from working with existing Alliances was provided by Sebastian Stride, SIRIS Academic.
The recently launched flagship action EUPeace Fund, and applications received within the first call launched, were discussed and mechanisms determined to further enable cooperation between researchers and staff across the alliance.
Moderated by Prof. Evelyn Korn, Deputy President at the University of Marburg, and Prof. Katharina Lorenz, Vice-President at the University of Giessen, the EUPeace Governing Board, represented by the Rectors, Presidents and Vice-rectors and Vice-presidents of the EUPeace Universities, committed to a full day workshop on strategies for successful project launch and implementation.
All participants once again underlined their strong commitment to the common goals and work, and braved the summer heat to work towards the joint goal of creating a strong and sustainable EUPeace Alliance.